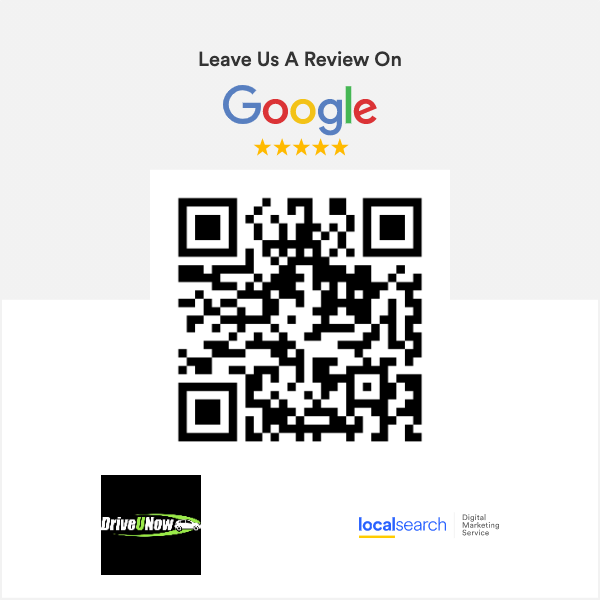 Thank you for taking the time to leave a positive review on google.
Your rating helps us grow our business and we aim to give you that 5 Start service each and every time .
Thanks for choosing DriveUNow – Your business is important to us
Best of the best
Drive u now are proud recipients of the 'Travelers choice' award for 2020.
Travel in 2020 looked different, to say the least. We stayed closer to home, hit the open road, took to the great outdoors, and saw our own hometowns in a new light. And millions of travelers everywhere shared reviews and opinions based on those places and moments that left an impression.
Our Travelers' Choice Best of the Best list is drawn from the experiences of the best experts possible. Real travelers who've been there before.

Our go-to driver! Colin is our go-to driver for transfers between the Central Coast and Sydney Airport. We find that he is very friendly and professional and his car is always well presented. Colin is a reliable safe driver who is very familiar with the roads and conditions on our route and can be relied upon to get us to our destination in good time (Important if you have a plane to catch!). Colin has excellent communication skills and always confirms our details prior to our trip. On arrival at the airport on a return journey it is always reassuring to receive a text from Colin to advise us that he is waiting outside. We can unreservedly recommend the excellent service that Colin provides.

Top transfers Colin is a legend! He takes me to the airport all the time. Clean, efficient and always on time. He makes every trip I've had with him a great one.

Exceptional Excellent service, prompt pick up, exceptionally clean comfortable car, very friendly driver. Overall the best airport transfer I've used.

Excellent ride, Fabulous price! The epitome of friendliness and professionalism! Colin was a dream to organise our travel requirements with and his vehicle was spotless, roomy and coped with six peoples luggage extremely well. There were phone chargers on board, plastic cups for drinks and a bin for any rubbish. It was a smooth comfy ride between Sydney airport and Newcastle. Recommend Highly! Great price too!

Great experience Colin took us out to the Huntervalley. Punctual, professional, the mini bus was comfortable even had hand sanitiser and an array of phone chargers incase your battery was running low. Not only did Colin get us safely to Each vineyard he came in and took some photos for us and sent them through to us at the end of the day. This was a thoughtful touch. I highly recommend Colin as a driver A+ service !

Highly Recommend Thank you Colin and Drive U Now for our transport to and from Sydney Airport. He was on time with a prestine car, easy to arrange transport with and accomodating also friendly and polite to chat with on the drive. Highly recommended and very affordable

Overview Colin was very helpful, reliable, polite and personable. He was a safe driver and we appreciate his service. We would highly recommend his service for any transportation needs.
Great Punctual service Colin is the ultimate Professional. He did everything he said he would and on time every time. I was so impressed with his service I will be recommending him to everyone I know who needs to get to the airport or any other destination. His car is immaculate and he is just an outright lovely person ... Thanks Colin

Cruise Transfer Collin was fabulous, was our first cruise and he made the trip down and back so easy and affordable. We will definitely use these guys in the future.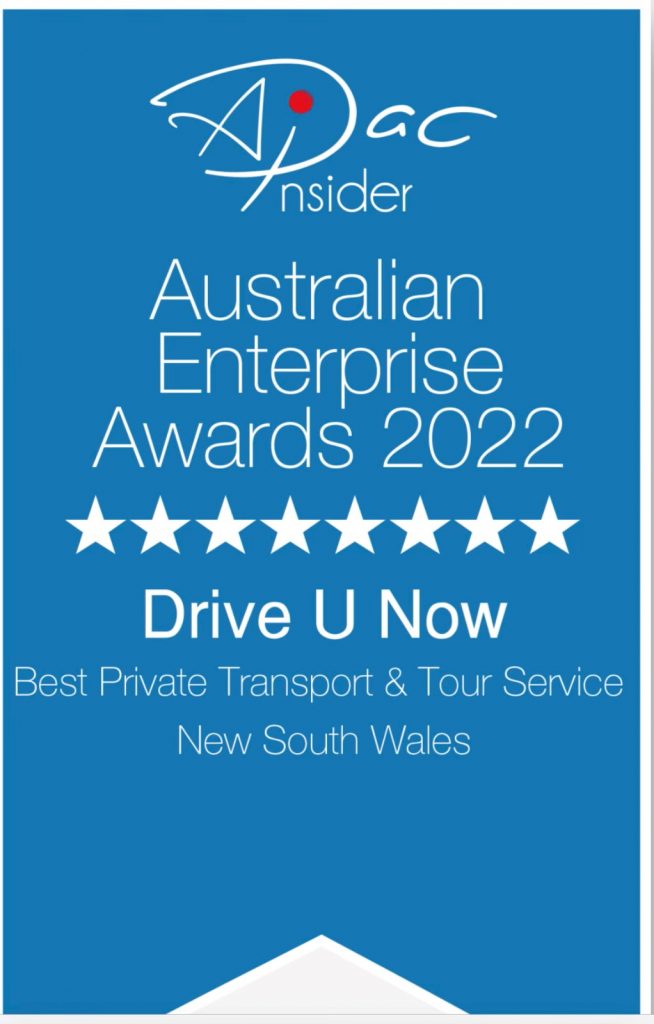 We are exceptionally proud and horoured to receive this award.
We always strive to do our best to make sure our clients are happy and comfortable while using our service.
A HUGE Thank you to all of our clients and APAC Insider for this, and we look forward to continue providing the Highest level of service to our amazing clients.
Your Drive u now team.